If you'd like to share some kind words and smiles, please ask our front desk staff for a comment card at your next appointment. We'd love to hear about your experience!
---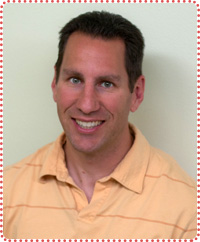 "In my mid 30s, getting braces seemed like a difficult decision. After my consultation with Dr. Todd, I felt very confident that I made the right choice. The staff was very friendly, they have very flexible scheduling for appointments, and I was treated like an adult. Dr. Todd exceeded my expectations. I love my new smile and would recommend them to anyone."
- Zach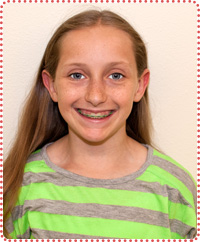 "Everyone at Rasch Orthodontics is so nice. I feel very comfortable there. Dr. Rasch always has fun colors to choose from when I have my braces adjusted. They are also very gentle when they work in my mouth. I can see so much improvement, and if you go there I bet you will too!!!"
- Mallory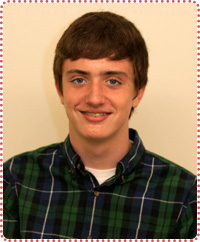 "We have been very pleased with our decision to have our son's orthodontic needs cared for by Dr. Rasch. Upon meeting Dr. Rasch, it was apparent that he was an expert in the field of orthodontics...

...Dr. Rasch's bedside manner is wonderful! Dr. Rasch explained in terms that our son could understand the importance of dental health, and as a result, our son even takes brushing more seriously. His smile is beautiful and healthy!

We were so pleased with the results, our younger son is now also starting his orthodontic journey with Dr. Rasch. We can't wait to see the results!"
- Rita, Mother of Sal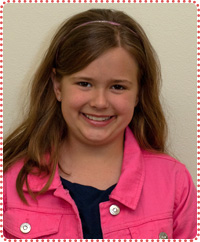 "We couldn't be happier with Dr. Rasch...so nice, so fun, so thoughtful!"
- Brynne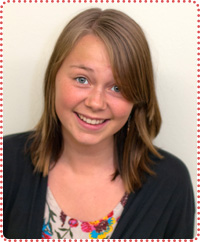 "We interviewed several orthodontists in the area. We chose Dr. Rasch and the plan of treatment he suggested because the timeline of care was efficient, the goal was clear and concise, and, most importantly, our daughter had an immediate level of comfort with him as a person...
...Our second child is currently under Dr. Rasch's care and again we experience nothing but quality care from him and his staff."
- Mother of Cassidy
"I'm so glad that I chose Dr. Todd to be my son's orthodontist!! He is compassionate and extremely knowledgeable...

...My son had severe crowding with his teeth, which caused him discomfort along with an impacted tooth. My son's smile is gorgeous, he is pain free and his teeth look excellent! If you are looking for an orthodontist, there is no need to look further. Dr. Todd is definitely the guy to call!"
- Mother of Jake